The Reasons Why I Never Use Regular Detergent On My Baby's Clothes
The days of bundling up soiled baby clothes on laundry day are gone for good. Modern moms are particular about how they care for their baby's things. I am glad that this includes baby clothes too. When I became a mother, I wanted to avoid the common mistakes that parents make. I read extensively about caring for newborns. I was surprised to know that not giving attention to how baby clothes are washed is a mistake that many mothers make.
Since I learned about the subtle and serious effects laundry agents could have on babies, I have never used regular detergent to wash my baby's clothes. Here are some of the reasons behind my decision:
1. Prevent Allergic Reactions
Babies are new to the world, and their bodies are still adjusting to sudden changes in the atmosphere. Our world is already polluted to the brim. So when my baby was born, I was determined to protect him as much as I could. I carefully avoided allergens and chemicals that could cause a reaction. This also meant using products specially designed for babies, including a baby laundry wash. After some comparisons, I decided to buy Gentle Baby Laundry Wash from Himalaya, which is made of natural ingredients.
2. Prevent Irritation And Rashes
Baby skin is extremely delicate and sensitive. That is why even an insect bite should be considered serious. Hence, preventing irritation and rashes are always on the minds of new mothers. Unfortunately, sometimes we overlook the problem right in front of us. Regular detergents could cause itching, irritation, or rashes on the baby's skin. Luckily, the Himalaya Gentle Baby Laundry Wash I opted for contains natural antibacterial ingredients that prevent this problem to an extent.
3. Protect My Baby From Toxic Chemicals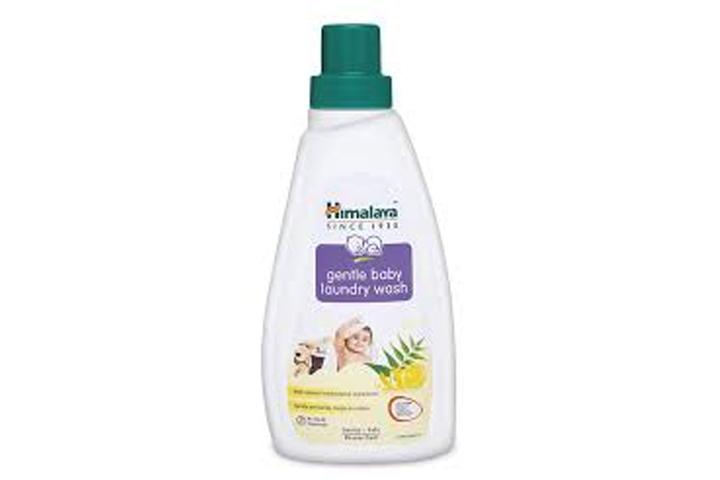 Detergents that we normally use may contain harsh chemicals that the mild skin of babies cannot endure. While we don't let chemicals and synthetic ingredients get anywhere near our baby, we conveniently ignore the presence of chemicals that our clothes are soaked in. Remember that the baby breathes in these clothes. So I make sure I use a baby-friendly, non-toxic laundry wash like Himalaya Gentle Baby Laundry Wash. It is made with naturally derived cleansing agents and is free of harsh chemicals such as paraben, silicates, and bleaching agents.
4. Retain Softness Of Clothes
One of the best parts of having a baby is shopping for baby clothes. The cute and adorable little dresses and pajamas tug at our heartstrings when we see them. Baby clothes are specially made of soft fabric so they don't feel itchy or hard against the baby's soft skin. When the clothes are exposed to tough chemicals, they may lose their softness, get bleached, or begin to fray. Loose threads and rough fabric are bad for the baby, and much less cute. It is another reason I chose Himalaya Gentle Baby Laundry Wash. It is made of natural, biodegradable materials that causes no harm.
5. Preserve The Smooth Skin
There's nothing more gentle and soft than a baby's skin. The notion that clothes could have anything to do with the softness of skin might seem absurd. Yet if we go the extra mile to make sure everything is perfect, using a baby laundry wash is just a simple step. Clothes lose softness after a few washes if you use regular detergent. With a baby laundry wash like Himalaya Gentle Baby Laundry Wash, you might be able to prevent this from happening for a longer period.
Perhaps until a few years ago, a laundry wash dedicated to babies was not available to us. However, laundry washes like Himalaya Gentle Baby Laundry Wash are doing a good job of washing baby clothes without damaging them or causing troubles for the baby. It worked wonders for me and made laundry time way less stressful. I would urge new moms to give it a try.
Was this information helpful?
Comments are moderated by MomJunction editorial team to remove any personal, abusive, promotional, provocative or irrelevant observations. We may also remove the hyperlinks within comments.