My Kid Kept Falling Sick Until I Tried This Product
For the longest time, I was under the belief that if a child was hungry, he would eat, and there was no need to force-feed them. That was until I had my son, Rohan. Rohan was always a fussy eater. The first time I tried to feed him some mashed potatoes, he spat it out at me. Ever since then, getting Rohan to eat was always a battle in our household. He hated vegetables and fruits and would only like to eat unhealthy fast food like chocolates and pizza.
Dinner time in our house was always a miserable affair. Rohan would refuse to eat his food, which would make me angry. As a result of his poor eating habits, he was always a very skinny, sickly child and spend a lot of time in the hospital. I would stay up all night worrying about my little one's health and researching ways to get him to eat. Rohan falling sick constantly began to affect his growth and performance at school. So, finally, I decided to reach out to a highly recommended pediatrician. As soon as I told her about my dilemma, she explained to me that the gap in his intake of micro and macronutrients was taking a toll on his health, which in turn meant that it was affecting his growth and leaving him underweight. She recommended PediaSure to me, and that's when my life began to change.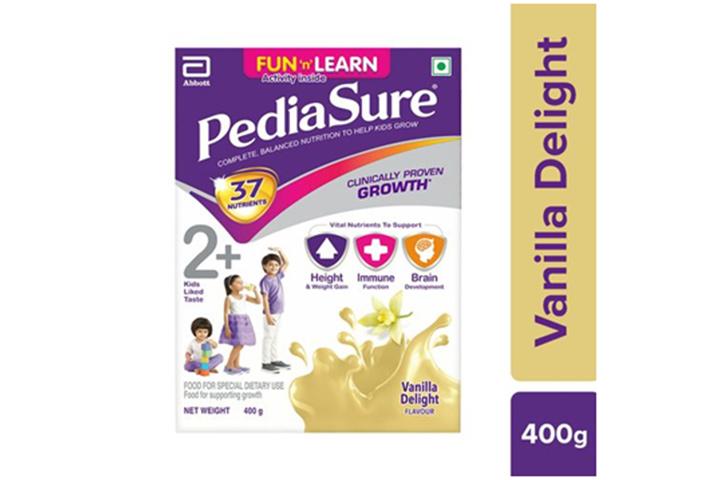 This drink is rich in protein, carbohydrates, vitamins, and calcium and therefore ensures complete and balanced nutrition for kids who are two years and older. I can personally vouch for the changes it brings as I saw them take place in Rohan. The carbohydrates present in the drink gave him energy, which meant that he was more active during school and was able to take part in sports activities without getting tired easily. The calcium and phosphorus helped his bones grow stronger, and in only a few months, he began to grow. The copper present in the drink supported his immunity, which meant he kept better health. The drink also contains antioxidants such as Vitamin C, E, Zinc, and probiotics, which are good bacteria that supported my little angel's gut health and immunity. This meant that he experienced fewer tummy aches and infections.
I also noticed that Rohan began to do better at school. Even his teacher began to see the difference and at the Parent-Teacher Meeting, pointed out that Rohan's concentration had also improved and, as a result, he was scoring better in-class tests and activities. When I asked my doctor if this had anything to do with the drink, she explained to me that the drink contains essential fatty acids that support optimal brain development. Our visits to the hospital slowly started to become less frequent. In fact, these days, whenever we do visit the doctor, it is only for a routine check-up.
PediaSure also brought the joy back into mealtimes. Knowing that my child is getting the nutrition he needs puts my mind at ease. Instead of focusing on trying to get Rohan to eat, I can now enjoy his stories of school and his friends that he would tell me during meal times.
I am so thankful that I finally found a solution. I am also glad that instead of blindly buying it, I did my own research before choosing this product. On visiting the website, I learned a lot more about nutrition and development. Plus, I came across this extremely helpful meal plan and fun recipes that are delicious and nourishing. Life seems sorted! PediaSure is truly the No. 1 Toddler Health Drink, and I highly recommend it to all supermoms out there struggling with fussy eaters.
If you're someone who is sick of fighting battles at the dining table and regular hospital visits, then I highly recommend you try out PediaSure. If one simple change in your child's meal could completely reform your life, why not give it a try? What's more is that it is available in lip-smacking flavors that your kid will love.
Click here to know more about PediaSure.
Was this information helpful?
Comments are moderated by MomJunction editorial team to remove any personal, abusive, promotional, provocative or irrelevant observations. We may also remove the hyperlinks within comments.